Cosmetic Eyelid Surgery
We remove bags in the eyes and correct drooping eyelids
At Vistaláser eye clinics we use the most modern blepharoplasty techniques to remove excess skin and fat from the upper and lower eyelids without leaving a scar. We can rejuvenate your face by removing unsightly bags in the eyes and correcting drooping eyelids..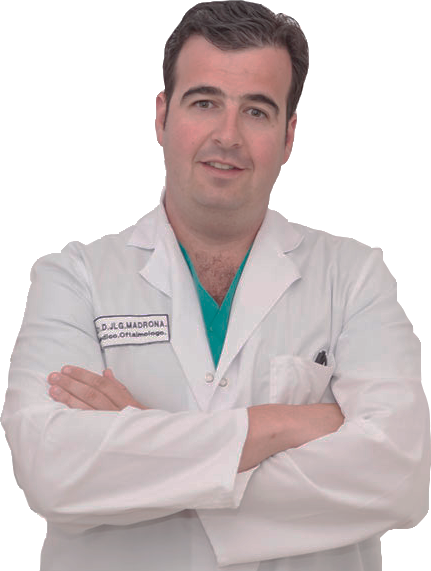 Professionalism and experience
Dr. Juan Luis Garcia Madrona is an ophthalmic surgeon with extensive experience in oculoplasty. He will be happy to evaluate your case personally to explain the most appropriate solution to restore the eyelids.
If you wish, in consultation we can show you photos of patients before and after being operated achieving excellent results. This will give you a more precise idea of the result we can achieve.
What is a blepharoplasty operation like?
Through simple cosmetic surgery, we can restore to your face the vitality of youth.
More and more men and women are performing this type of operation.
Request an appointment or more information
For more information, you can visit your nearest Vistalaser eye clinic.