Presbyopia treatment with laser-implanted multifocal lens
VISTALÁSER OFTALMOLOGÍA, leader in avant-garde treatments, incorporates femtosecond laser technology to the treatment of Presbyopia, providing innovative advances in the treatment and its result, as opposed to traditional "manual" surgery.
With the new multifocal intraocular lenses it is not necessary to lower the look to see closely or to look in front to do it from afar, in any position of look the eye can focus from afar or near and it is the brain that naturally selects the desired image.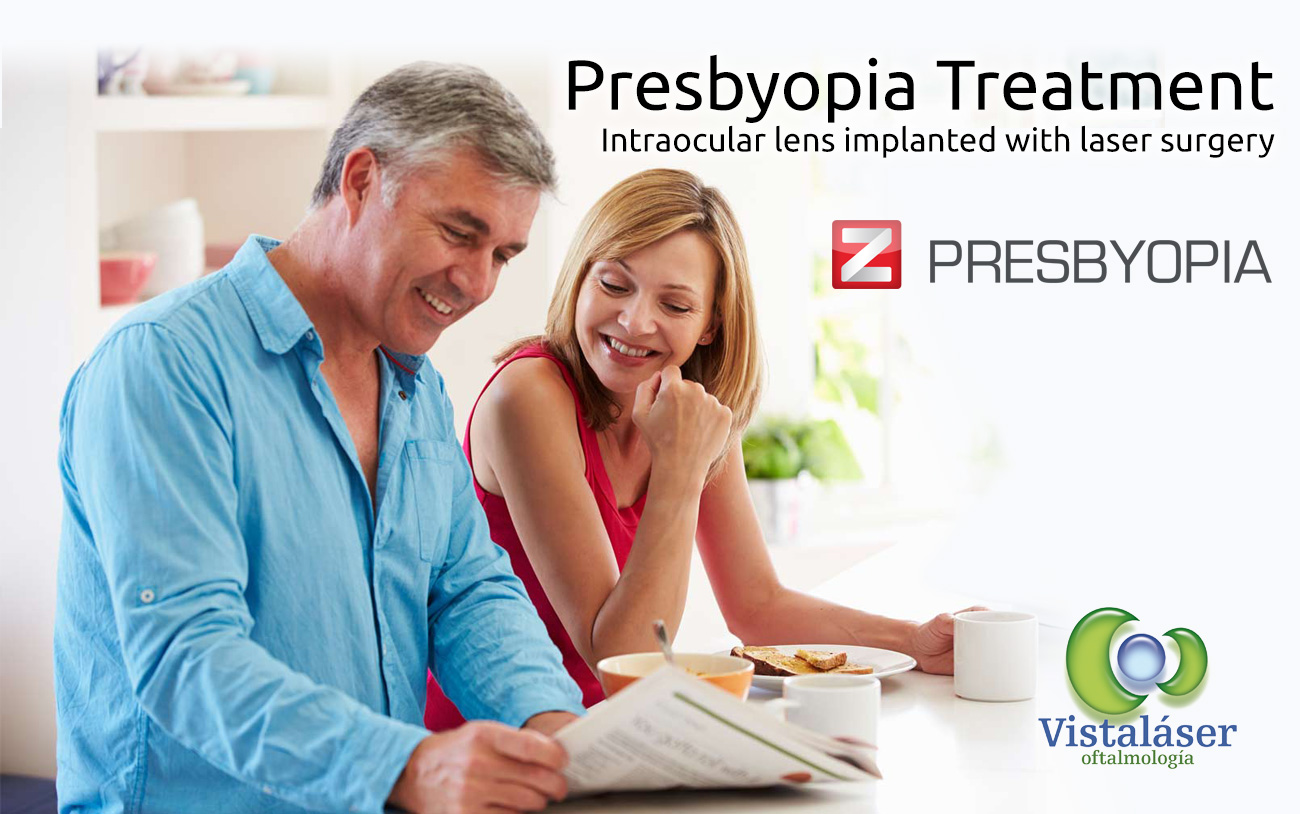 "The perfect centering of the multifocal* intraocular lens, achieved through the use of the laser, provides the best possible distance and near vision"
*also monofocal lenses and astigmatism correctors
How Presbyopia Lens Replacement Surgery Works
Opinions of operated patients
Maximum safety: The laser replaces those parts of the surgery that depend on the skill and manual dexterity of the surgeon.

Better vision: The accuracy in the centering of the treatment, added to the possibility of eliminating small residual astigmatisms, makes the quality of vision from far and near is maximum.

No scalpel: The incisions needed in surgery are made by the laser with total precision in size, location and shape.

Quick recovery: The energy applied to the eye is reduced in such a way that faster return times to normal activity are achieved.

Personalization: The surgeon plans and programs in the laser with micrometer precision all the parameters of the surgery depending on the unique characteristics of the patient's eye.